Login
Log in if you have an account
Dont have an account? Register
12 Kinky Days of Christmas
03 Dec 2022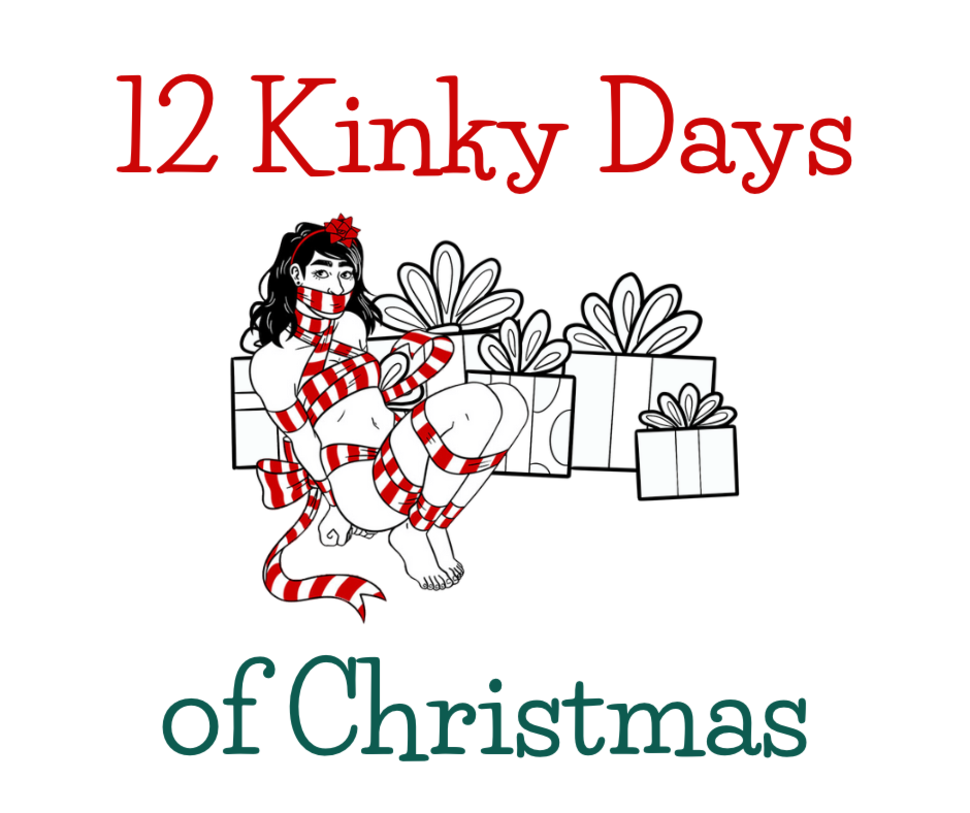 This holiday season, we're counting down the days to Christmas with a kinky twist. When the winter weather has you snuggling up together under a warm blanket, you'll have new reasons to spice things up. It's time for some new Christmas traditions!
On the first day of Christmas, my true love gave to me…
Forget about partridges and pear trees. Fill your partner's stocking with sexy treats that will have them feeling extra festive. Celebrate the season with the latest vibrators, restraints, libido enhancers, and lots of lube!
Our spicy Christmas list includes a 12 ways to play, including dressing up in sexy yuletide inspired outfits, exploring the many uses of sex position pillows, and having sexy (and discreet!) fun at your next holiday event.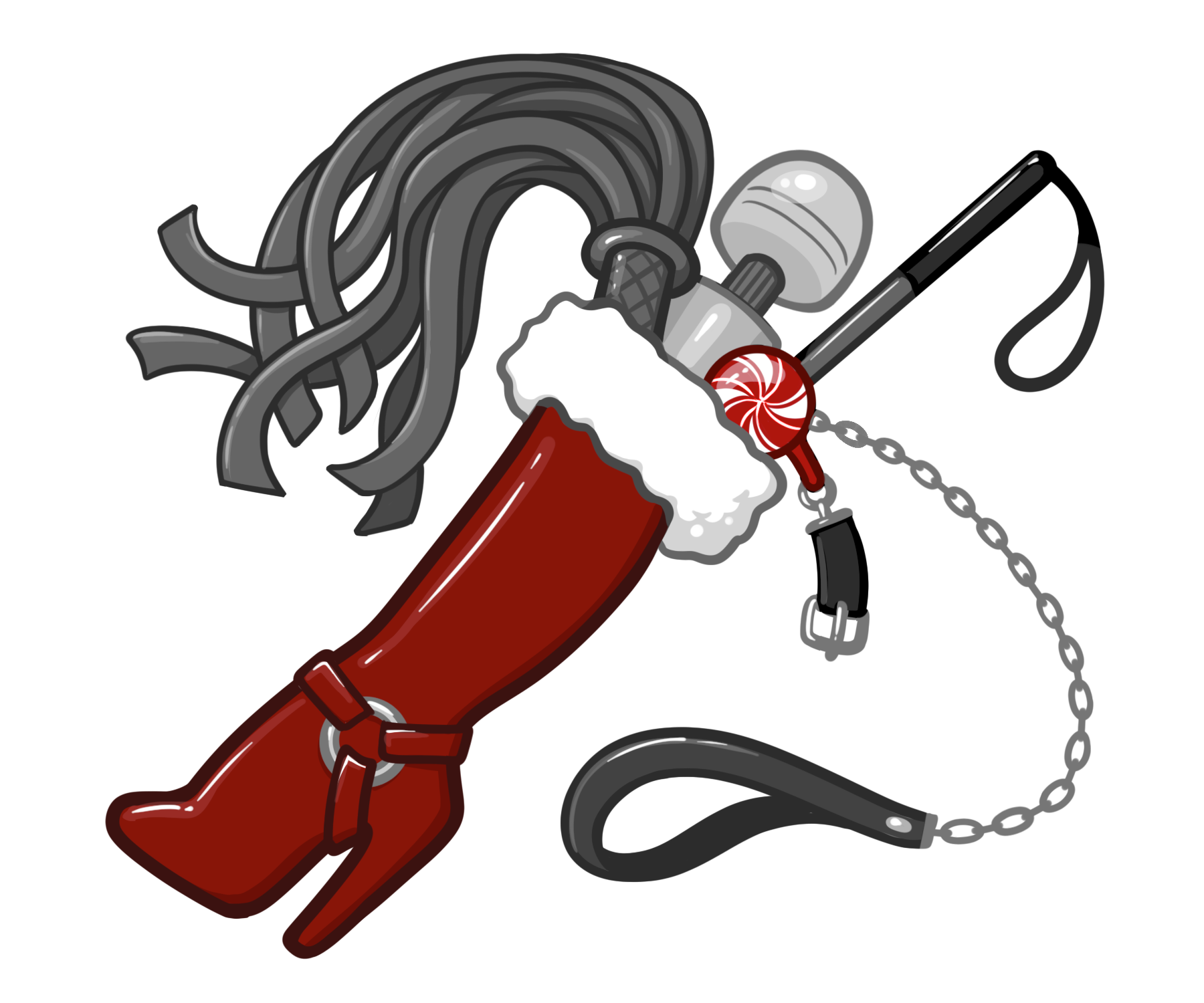 December 14th: Sexy Outfits 
A sultry striptease that ends in you wearing nothing but a Santa hat is the perfect way to start off twelve days of sexy holiday cheer. But you can make it even better than that. Add a kinky twist with fetish apparel that highlights all of your assets or a revealing lingerie set. Whatever makes you feel sexy and confident is the best choice for you!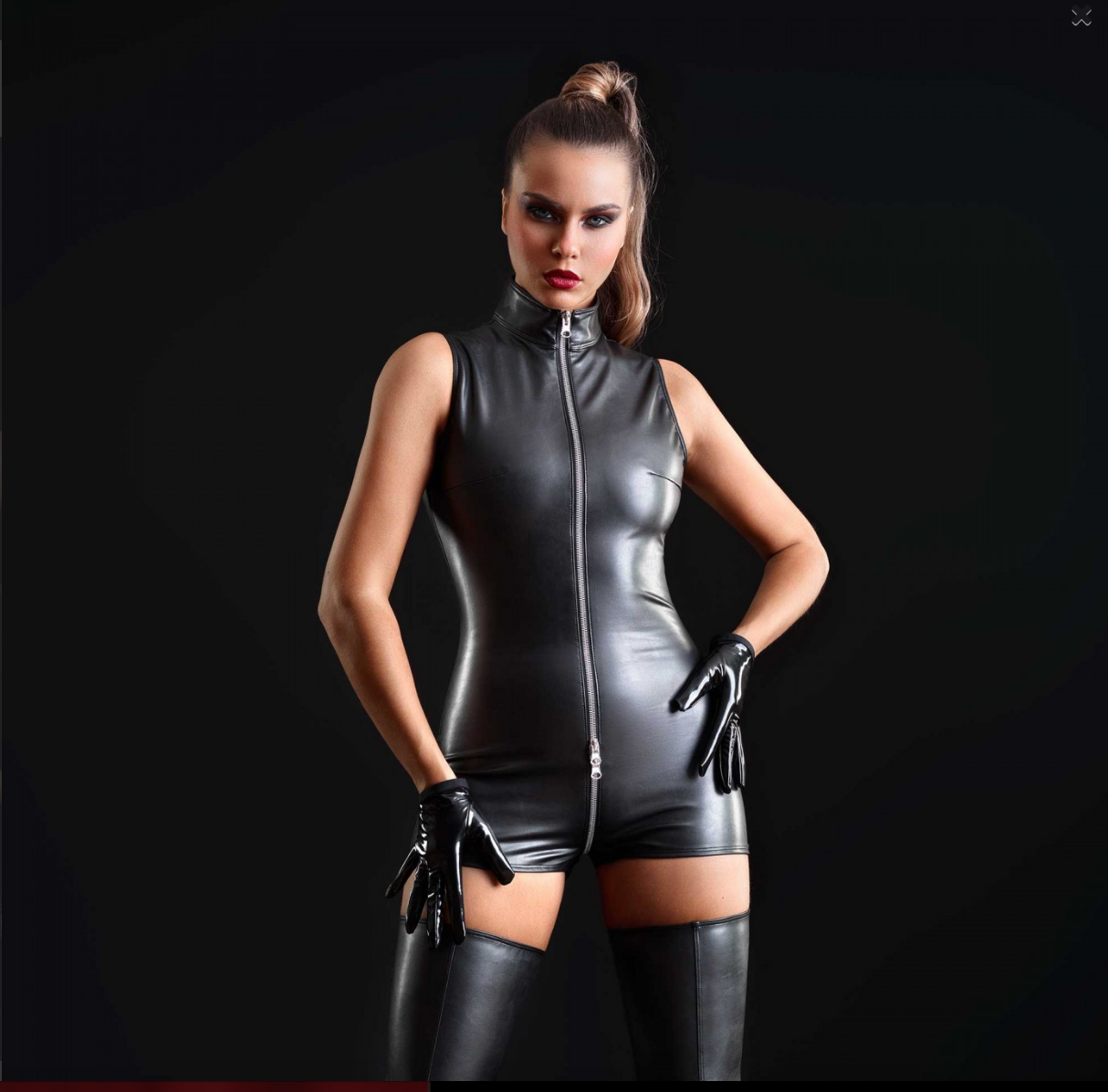 Erika Faux Leather Playsuit - $123
Once you've got the perfect outfit, raid your Christmas decoration stash for some fun accessory ideas. Jingle bells are fun and festive. Tie them in your hair or around your wrist to add some holiday flair.
You can also use tinsel garlands, ribbon, faux poinsettias, or Christmas bows to add some Christmas spirit to your look. Get dressed up and surprise your partner with a seductive dance to your favorite holiday song. 

December 15th: Erotic Board Games 
On the second day of Christmas, break out a couple's board game and make bedtime even more fun. Sexy board games can help you relax and step outside of your comfort zone. Trying new sexual activities and exploring kinks is a valuable experience to share with someone you love.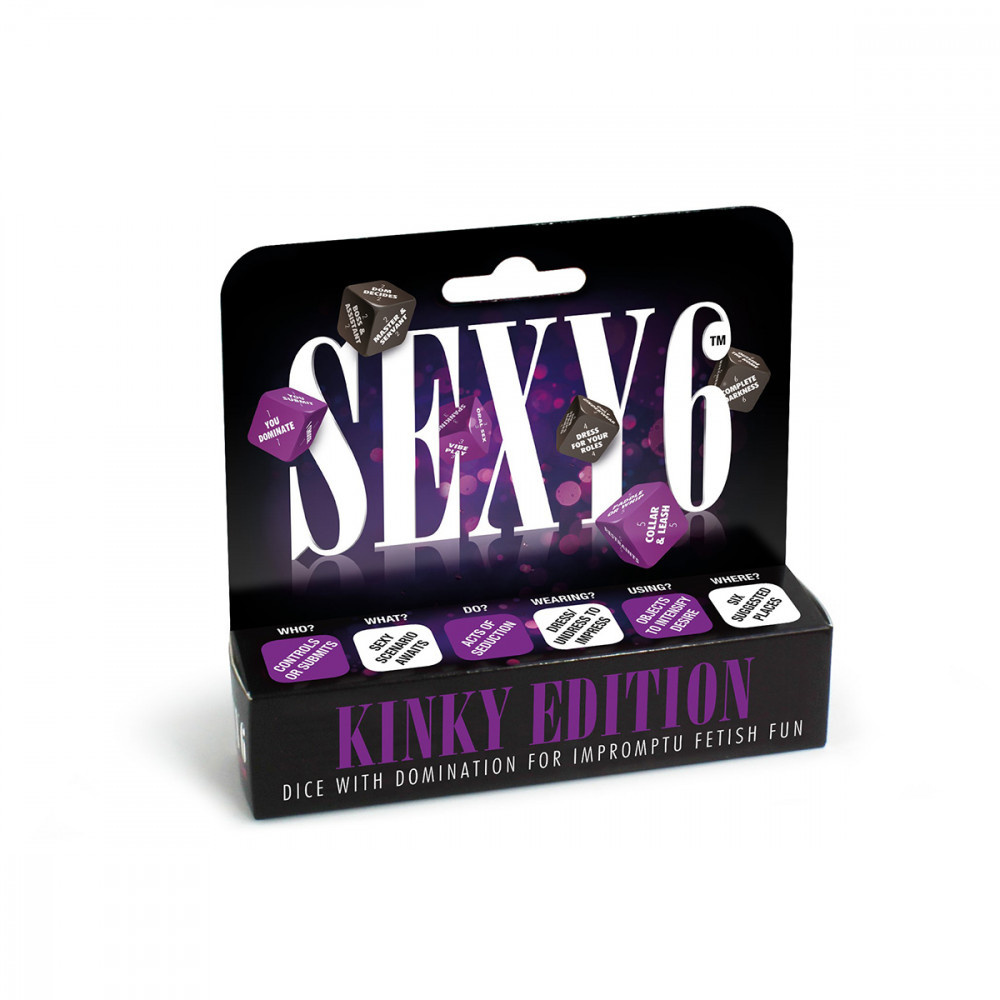 If your sex life tends to feel a little vanilla at times, a sex-themed board game can be the perfect way to make your foreplay kinkier and more exciting. With the Sexy 6 Dice Game, you get a random combination of Who, What, Do, Wearing, and Using. With all 6 dice, you get up to 720 possible combinations that are sure to boost your Christmas spirit.
December 16th: Pink Pussycat Female Libido Enhancer 
On the third day of Christmas, make your partner purr with a female libido enhancer. As fun as Christmas can be, it can also be stressful, especially for those who feel pressure to get the perfect gift for everyone and contribute to holiday meals. That stress can make it difficult for anyone to get completely in the mood, let alone orgasm.
If libido seems to drop when the holiday season hits, give your partner the gift of hotter, more climax-inducing sex with the Pink Pussycat Female Libido Enhancer.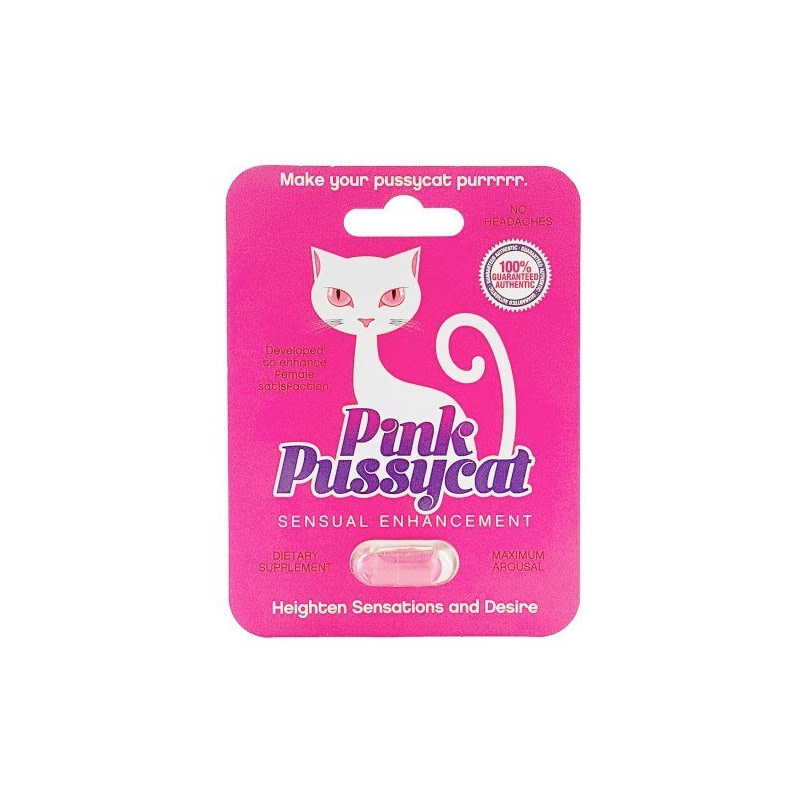 Choose from the Pink Pussycat Female libido enhancing capsule or gummy to help their libido flourish. Both are packed with proprietary blends and PDE5 inhibitors chosen to increase lubrication, libido, sensitivity to touch, and intensity and frequency of orgasms. 
Your partner will love how much easier it is to get in the mood. Having a powerful orgasm will seriously help relieve some of that holiday stress! We bet you'll want to make this one a permanent part of your holiday festivities.
December 17th: App-Controlled Sex Toys 
It's the fourth day of Christmas and that means more gifts!
What makes a better Christmas gift than a vibrator? A wearable vibrator that you can access and control on your phone! App-controlled vibrators make attending holiday parties something to look forward to, if you catch my drift.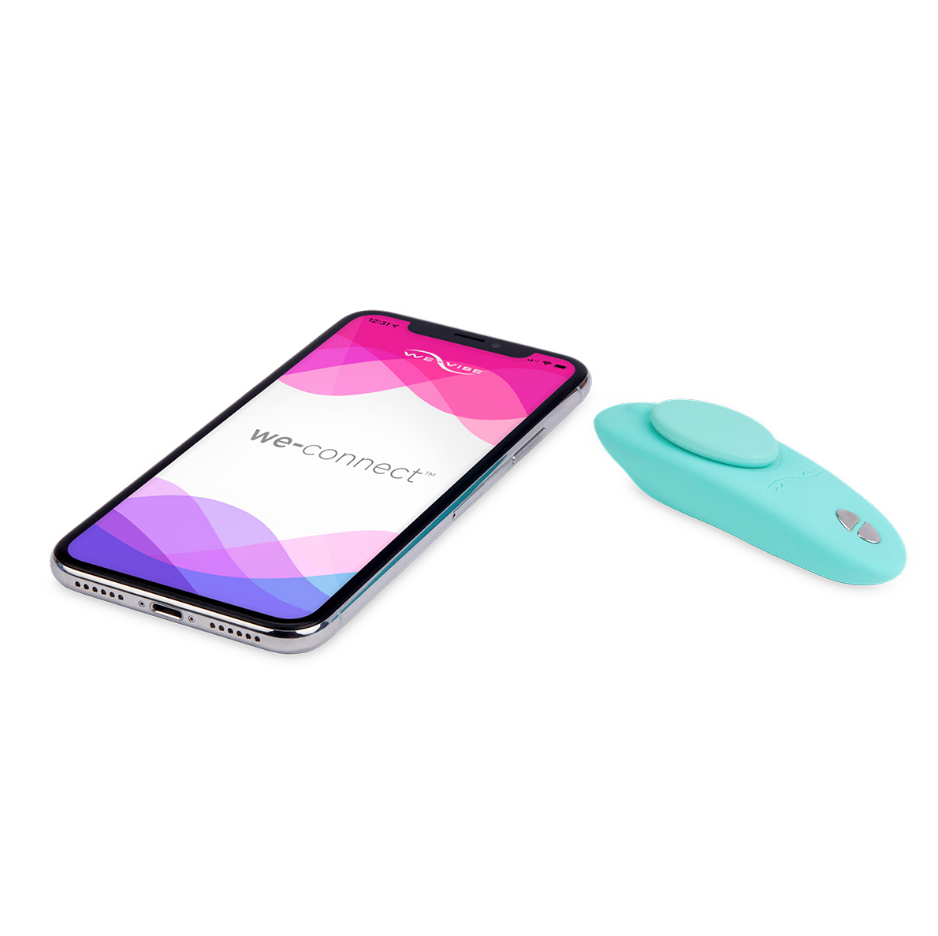 The We-Vibe Moxie is a powerful panty vibrator that uses strong magnets to hold the toy firmly in place. We are not exaggerating when we say that the motor on this toy is strong. This toy features a curve that specifically targets the clitoris and is made with silky, soft silicone.
Of course, a panty vibrator wouldn't be any fun without the ability to control it with an app. With whisper-quiet vibrations, you can use this toy just about anywhere. The We-Vibe Connect app allows you to use this toy wirelessly over short distances of a few feet and long distances of thousands of miles.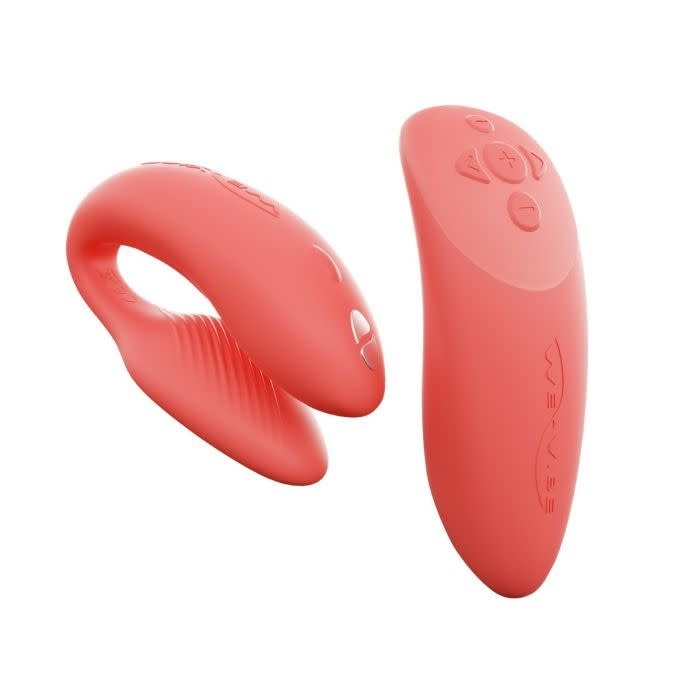 The We-Vibe Chorus has a multitude of ways to please you both. The Chorus is a wearable, wireless toy that stimulates the g-spot and clitoris simultaneously. A notable feature that makes this toy stand out is its ability to be worn during penetrative sex. The sweet combination of penetration, g-spot, and clitoral stimulation is a temptation not to be ignored. 
This app-controlled toy can also be used wirelessly over short and long distances. When we say long distances, we mean you can use it across the world! Plan for the long haul and be prepared for the days in the future you'll spend apart.
December 18th: Under-the-Bed Restraints 
On the fifth day of Christmas, explore your bondage kink with a set of under-the-bed restraints that are easy to set up and even easier to use. If your partner has expressed interest in being tied down but you don't know where to start, this beginner bondage set is exactly what you need. 
Sportsheets Under-the-Bed Restraints - $100
These restraints are designed to fit under any mattress and feature six comfortable cuffs for wrists and ankles. Perfect for beginners, it's a great way to add variety and kink to your sex life without struggling to learn a complicated restraint system. 
Restrain your partner on the bed (with their consent, of course) and give them the gift of your full attention. Switch places (if it suits your fancy), and let them be in charge. Whether you're new to BDSM or just want an easy-to-use restraint system, you'll love these bed restraints. 
December 19th: Collars & Leashes 
Sometimes the best gift you can give someone is the gift of yourself. And we mean that in the kinkiest possible way. On the sixth day of Christmas, give your partner a collar and leash set with the intention of using it for control. Or buy one to wear and show how truly committed and submissive you are to your partner's every whim.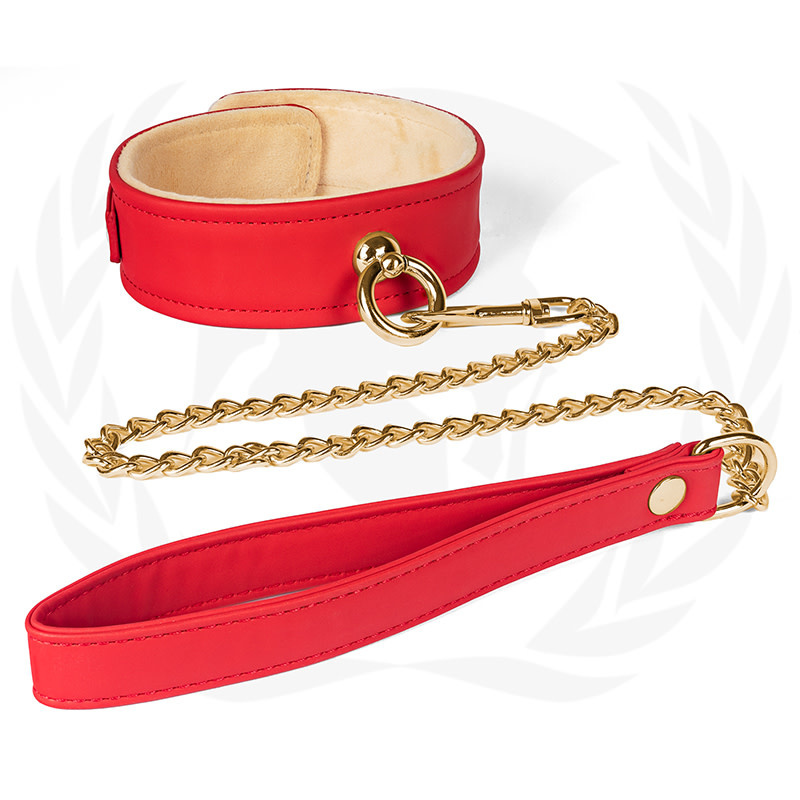 If you're new to BDSM, you can use the collar and leash to start a new journey of love, devotion, and obedience. There's something truly freeing about submitting to the whims and desires of the person you love, whether you do it every day or save it for very special occasions. 
Just remember, BDSM is all about consent and communication. If you want to call your partner your dirty little slut, make sure they're okay with this phrase and any other phrases/names you are interested in using. Discuss clearly exactly what you want to do with each other before you start and make sure you're both on the same page. Determine what gear you will use, each person's safewords and what each word means, and any other detail pertaining to the kinky time you are about to spend together. Don't forget to discuss aftercare, which can be as simple as snuggling in bed for a little while or taking a shower together.
If you're not sure where to start with having conversations about consent, safety, and risk-awareness in BDSM play, we highly recommend reading this book to get you started!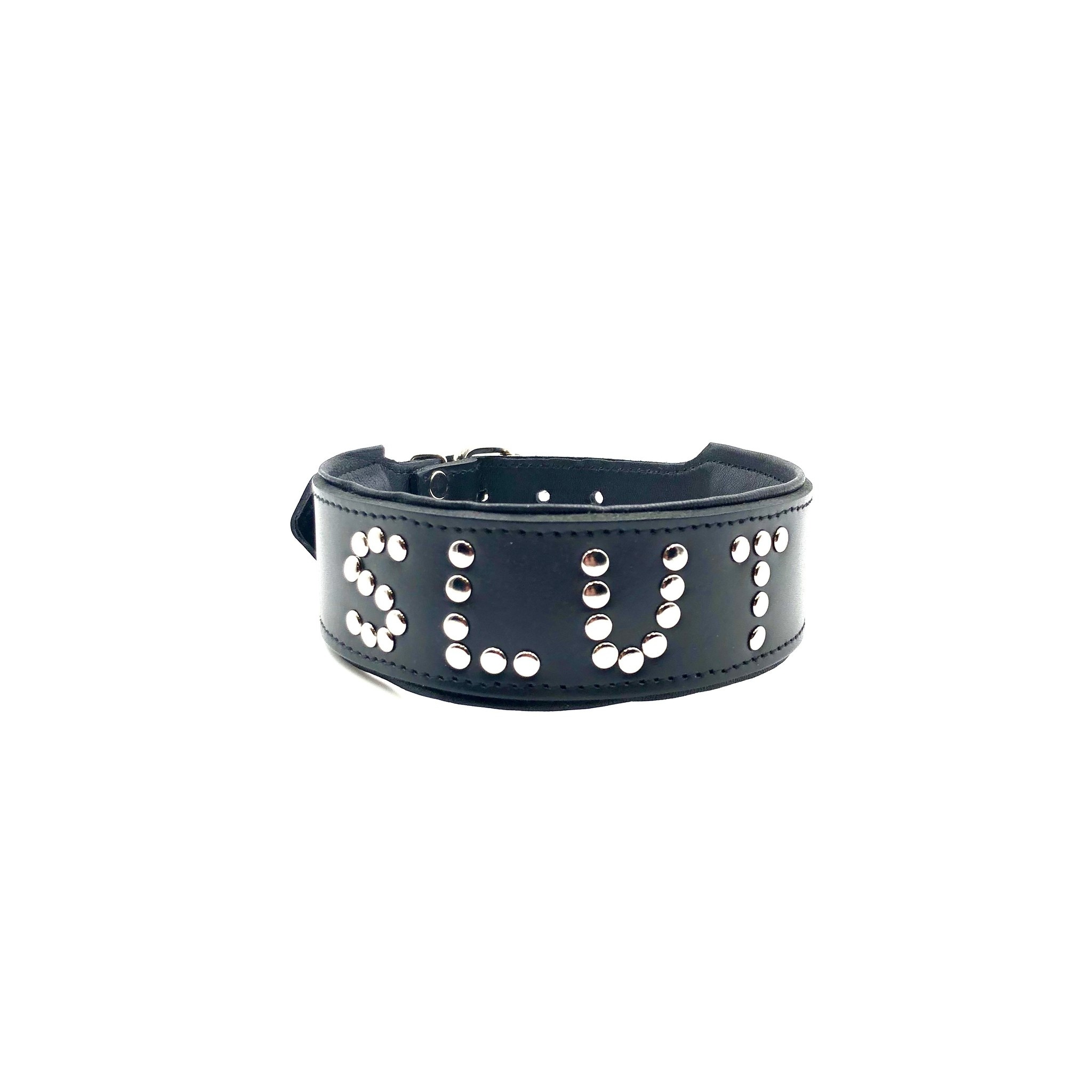 December 20th: Self-Thrusting Vibrator 
The seventh day of Christmas is all about expanding your collection of sex toys with a self-thrusting vibrator. Wake your partner up with an early Christmas gift they're sure to love again and again: the Bi-Stronic Fusion Thrusting Rabbit. 
Let them have a little alone time with their new hands-free thrusting vibe while you prepare breakfast. Then join them in the bed or bath (it's waterproof and submersible!) for a bit of fun before you have to get back to the demands of the day.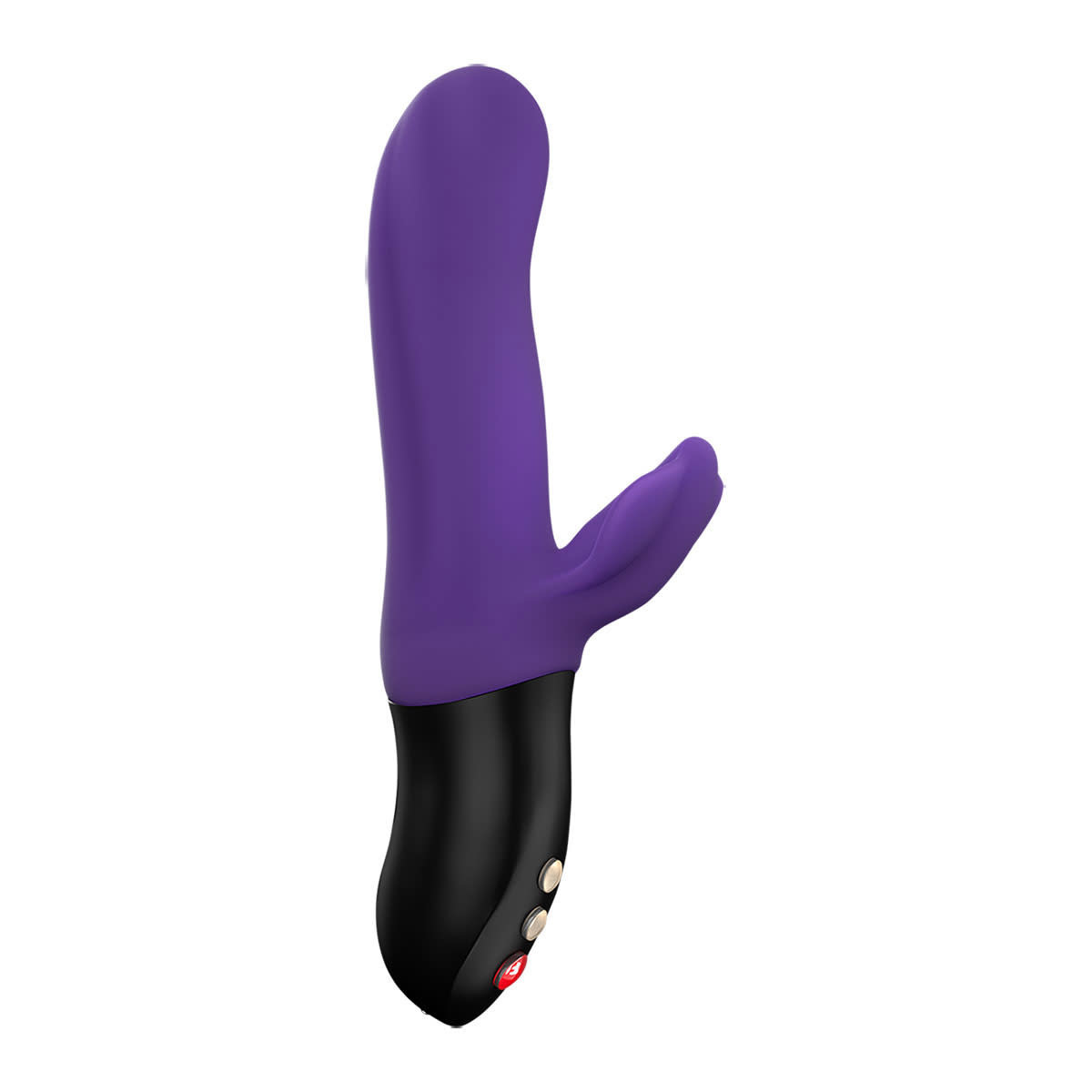 Bi-Stronic Fusion Vibrator - $200
If your partner enjoys penetrative sex and clitoral stimulation, they're going to love this one. It vibrates, pulses, and thrusts to simulate sex in a powerful way. The rabbit extension targets the clitoris with strong vibrations while the vibrating shaft stimulates the g-spot. With 64 fun stimulation settings, you're sure to find plenty of ways to enjoy this sex toy both alone and together. Merry Christmas, indeed. 
December 21st: Spanking Paddles 
It's the eighth day of Christmas and it looks like someone's been naughty. Give your partner a sexy spanking with a smooth leather paddle.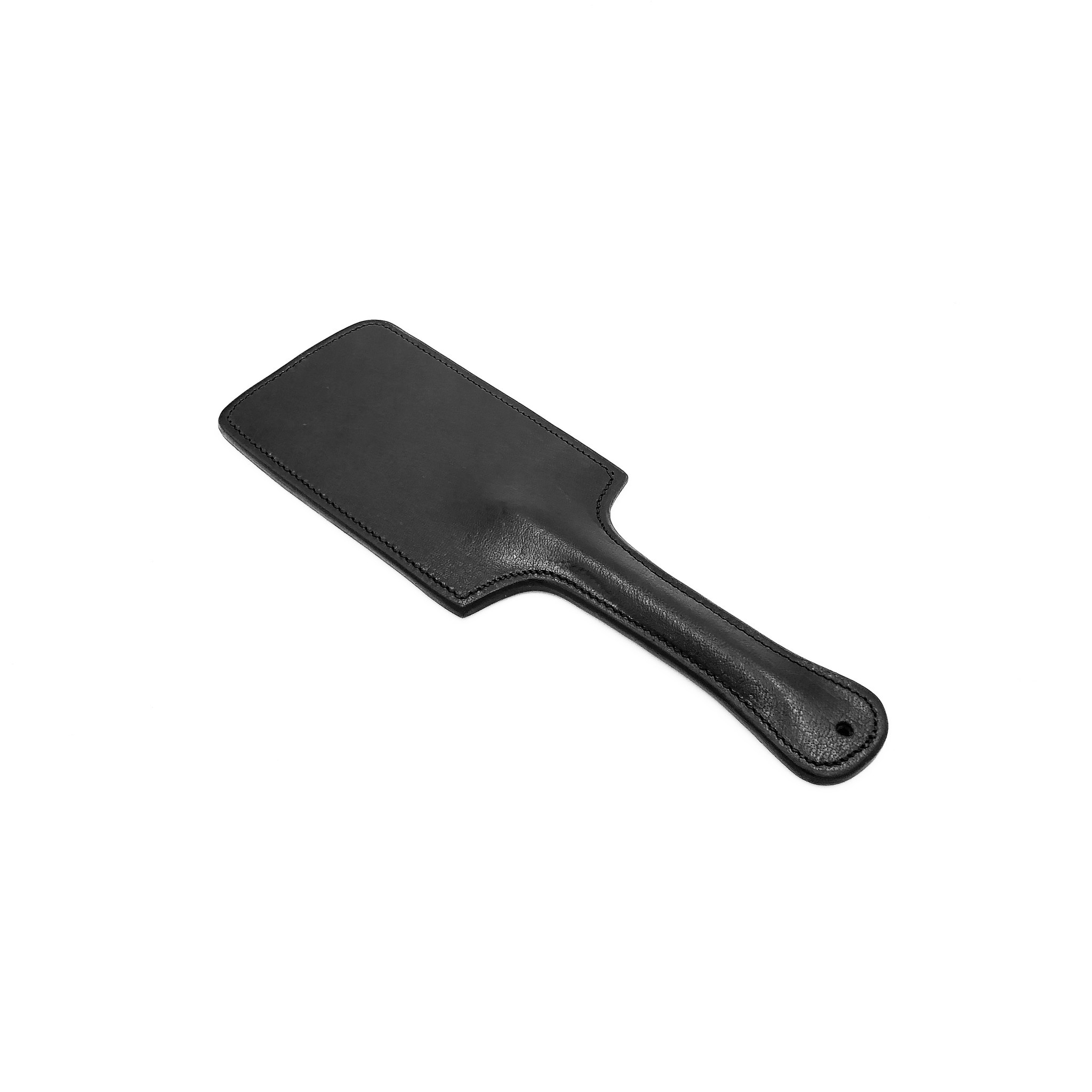 Impact play can be a lot of fun and isn't just for those who are heavily into BDSM. In fact, paddling is one of the easiest kinks to get started with. 
The key is to communicate what you feel and what you want. When you spank your partner, start light and build up to higher impact, asking them with each thud how it felt, whether they liked it, if they'd like you to hit harder or softer, and where on their body they would like to be spanked.
When you're just beginning to explore playing with a paddle, we recommend limiting spanking to the meaty parts of the body – namely, the butt and upper thighs.
Check out our Impact Play 101 guide for all the info you need to get started with spanking your partner!
Before long, you'll be paddling like a pro and can easily incorporate the elements of spanking, impact play, and discipline into your sex life.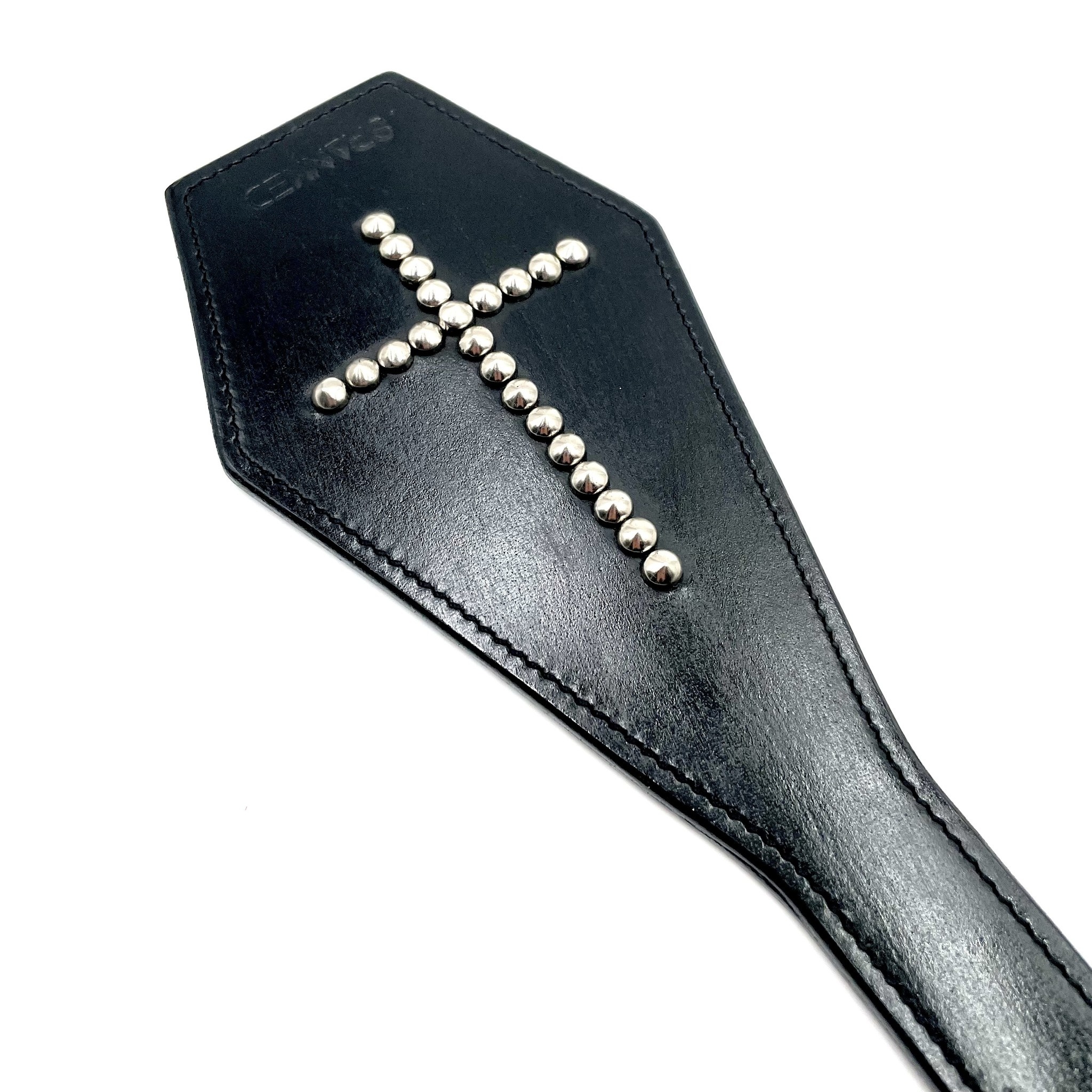 Divine Punishment Paddle - $66.66
December 22nd: Erotic Wax Candles 
With all of this kinky play, you might find yourself looking at the lovely Christmas scented candle in your home and imagining the feeling of hot wax being used in other ways. Hold on a second though. The candles in your home are not the candles you want to use for sexy wax play. Your household candles are not safe to use on your body.
Instead, get yourself some safe, low-temp candles to experience just the right amount of heat. These are great for both sensory play and BDSM scenes.
They have low melting points, which means the fun isn't over once they've been dripped onto your body. The wax warms to the touch, allowing you to explore the sensation of rubbing melted wax on your skin and trying new forms of wax play.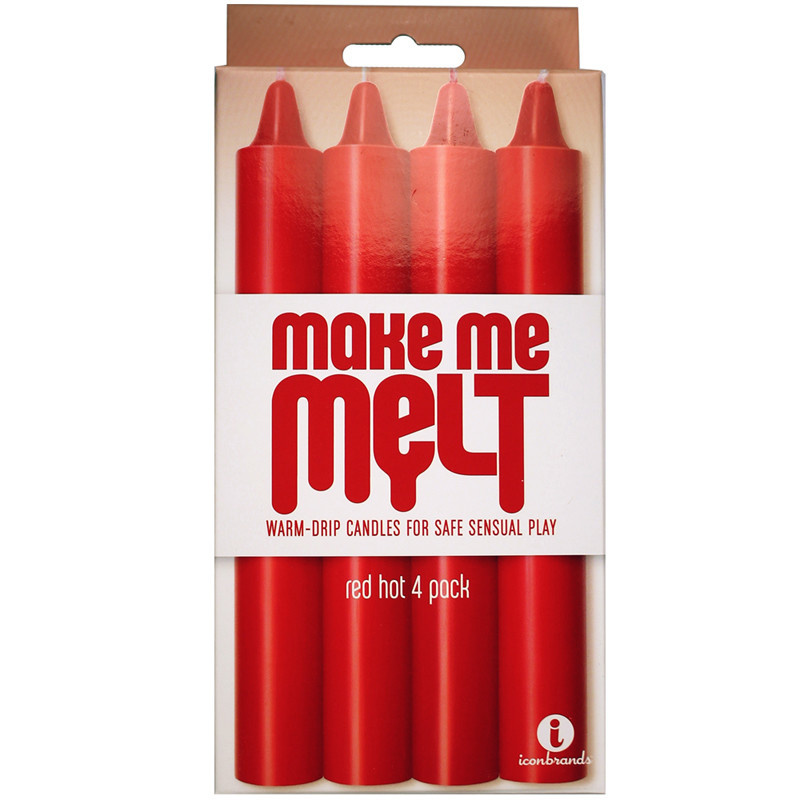 However, wax play can be quite messy. To help with easy cleanup, you can apply überlube Premium Silicone Lube, a silky silicone lube, on the body before playing. Applying lube will allow you to easily wipe away wax with a soft cloth without the risk of pulling hairs.
If you love the wax play kink, you may also enjoy using a high-quality body massage oil to heat things up in the bedroom. The Love Potion Body Massage Oil collection uses aromatic oils to heighten sensation, increase libido, and enhance sexual intimacy. It also comes in a variety of fragrances, all packed with scents believed to be aphrodisiacs. We recommend blend #17, which includes notes of cinnamon, ginger, and tangerine, making it perfect for your Christmas massages.
December 23rd: Sensory Play Toys 
It's the 10th day of Christmas and things are starting to slow down. By now, you've (hopefully) done most of your Christmas shopping and many of your holiday events are behind you.
Winter is the perfect time to experiment with sensory toys. The cold air heightens our senses, making us crave the warmth and softness of the blankets in our bed.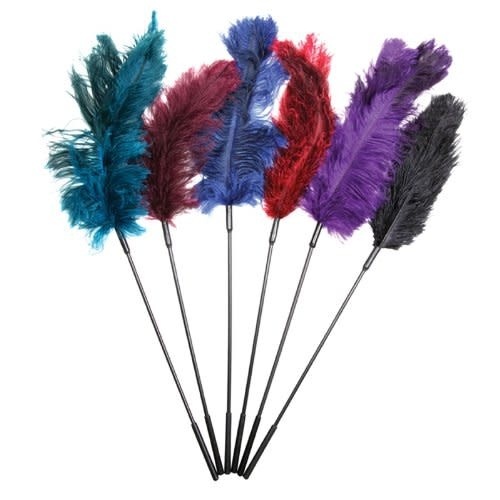 Take advantage of those heightened senses with a few sensory toys. Cover your partner's eyes with a satin blindfold and tease them with an ostrich feather tickler. Blindfolds and ticklers pair nicely with other forms of BDSM play, including bondage, discipline, spanking, flogging, and more.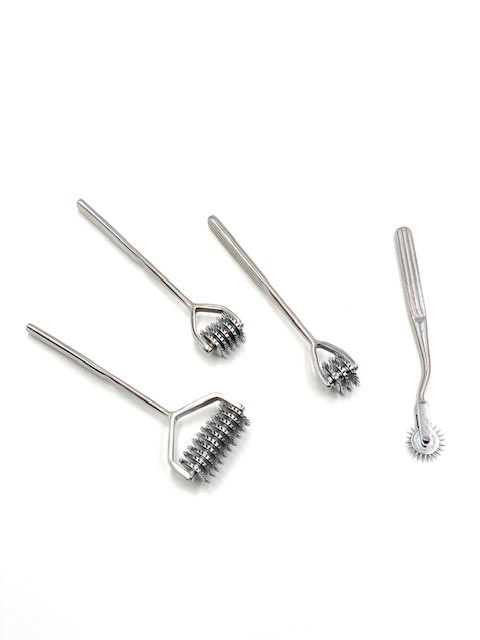 If you're looking for something a little more daring, give this Wartenberg wheel a try. While it might look intimidating, the stainless-steel spikes are actually designed to glide across the skin, giving you tingles of pleasure and making you sensitive to touch. You can even use it warmed or cooled for a whole new sensation. 
December 24th: Toys for Multiple Orgasms 
On the 11th day of Christmas, it's time to experience one of life's greatest gifts. That's right, we're talking about multiple orgasms.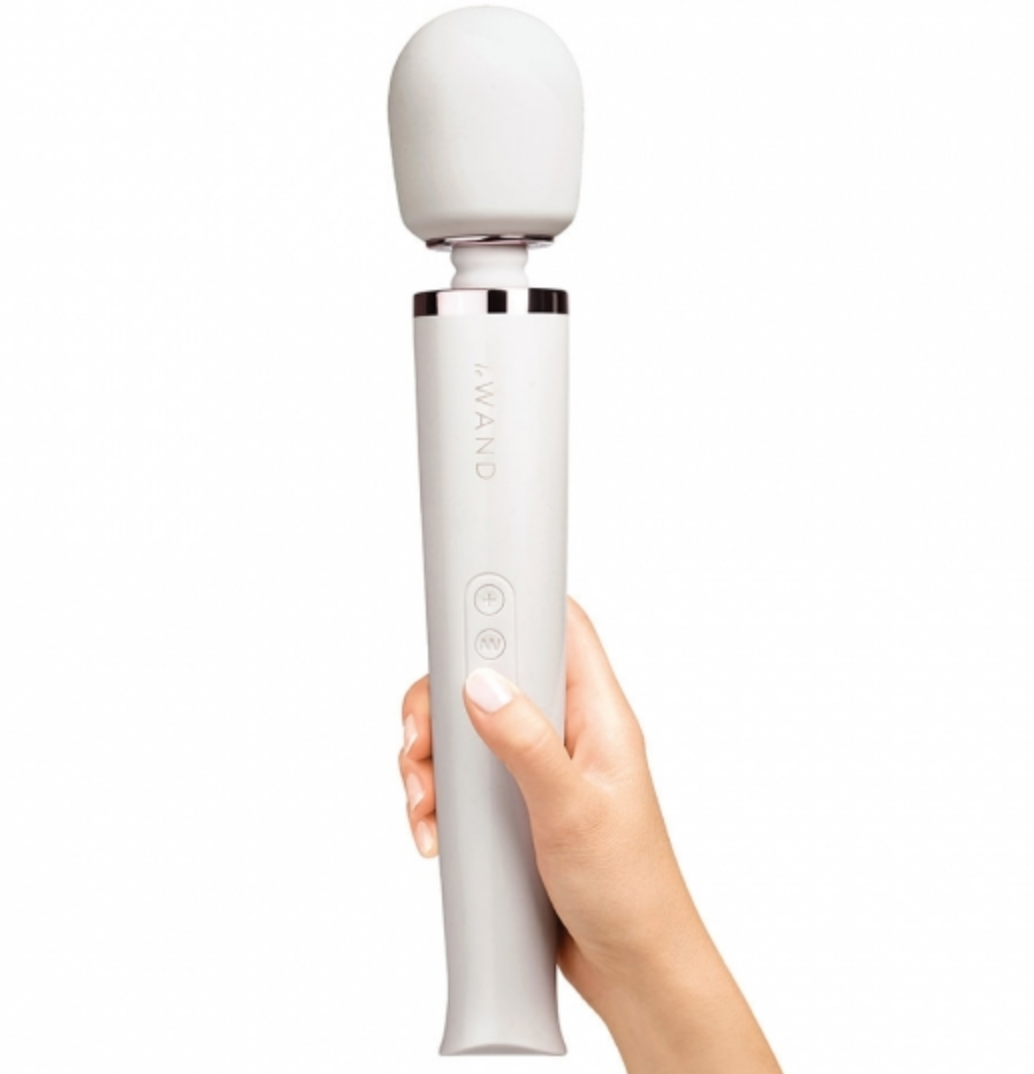 Le Want Rechargeable Massager - $180
One of the most popular multi-orgasm toys is the Le Wand Rechargeable Massager. This wand won Cosmopolitan's Sexcellence Award for "Most Powerful Sex Toy." Give you and your partner intense orgasms with its 10 different vibration speeds and 20 vibration patterns. This toy is known for its versatility. Use it on anyone and anywhere on the body. This toy can be used on both people with penises and people with vulvas. Wand massagers are truly a must-have addition to any sex toy collection.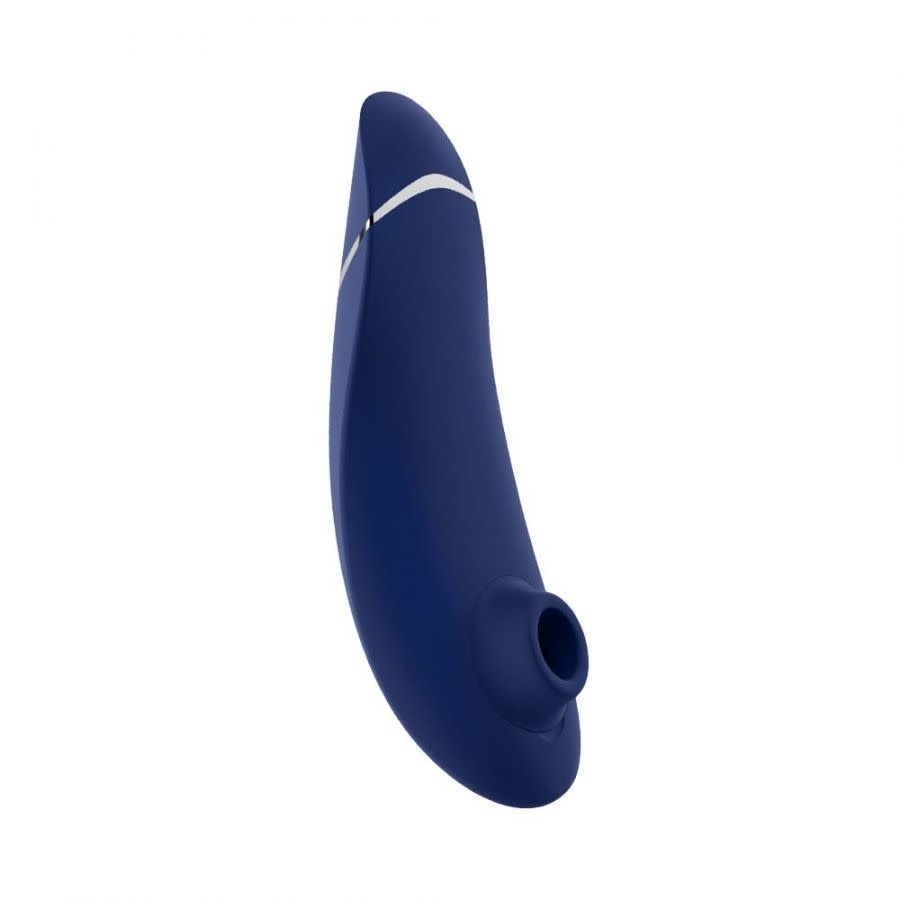 Of course, we have the toy highly regarded for its ability to give you multiple orgasms: the Womanizer Premium 2. This clitoral suction toy uses air pulsing technology to stimulate the clitoris without making direct contact, helping you reach new heights of orgasmic bliss. The toy's suction increases the sensitivity and size of your clitoris. We can't go on without saying that this toy is a fantastic tool to use to get really wet and turned on quickly!
The Womanizer is also great at keeping your clitoris sensitive even after you've had an orgasm. All around, clitoral suction toys are an incredible addition to any sex toy collection. 
December 25th: Sex Position Pillows 
Christmas Day has finally arrived! After you've opened presents, spent time with family, and enjoyed a wonderful meal, you can return to the bedroom for the much beloved Christmas Day sex. 
You've spent 12 days leading up to Christmas being kinky with each other. What better reward than yet another way to get kinky! Use a sex pillow or wedge to make keeping your partner on their knees easier or to lift and support your derriere for the perfect angle for deep penetration. Wedges are also a great option for those who struggle with back pain or flexibility.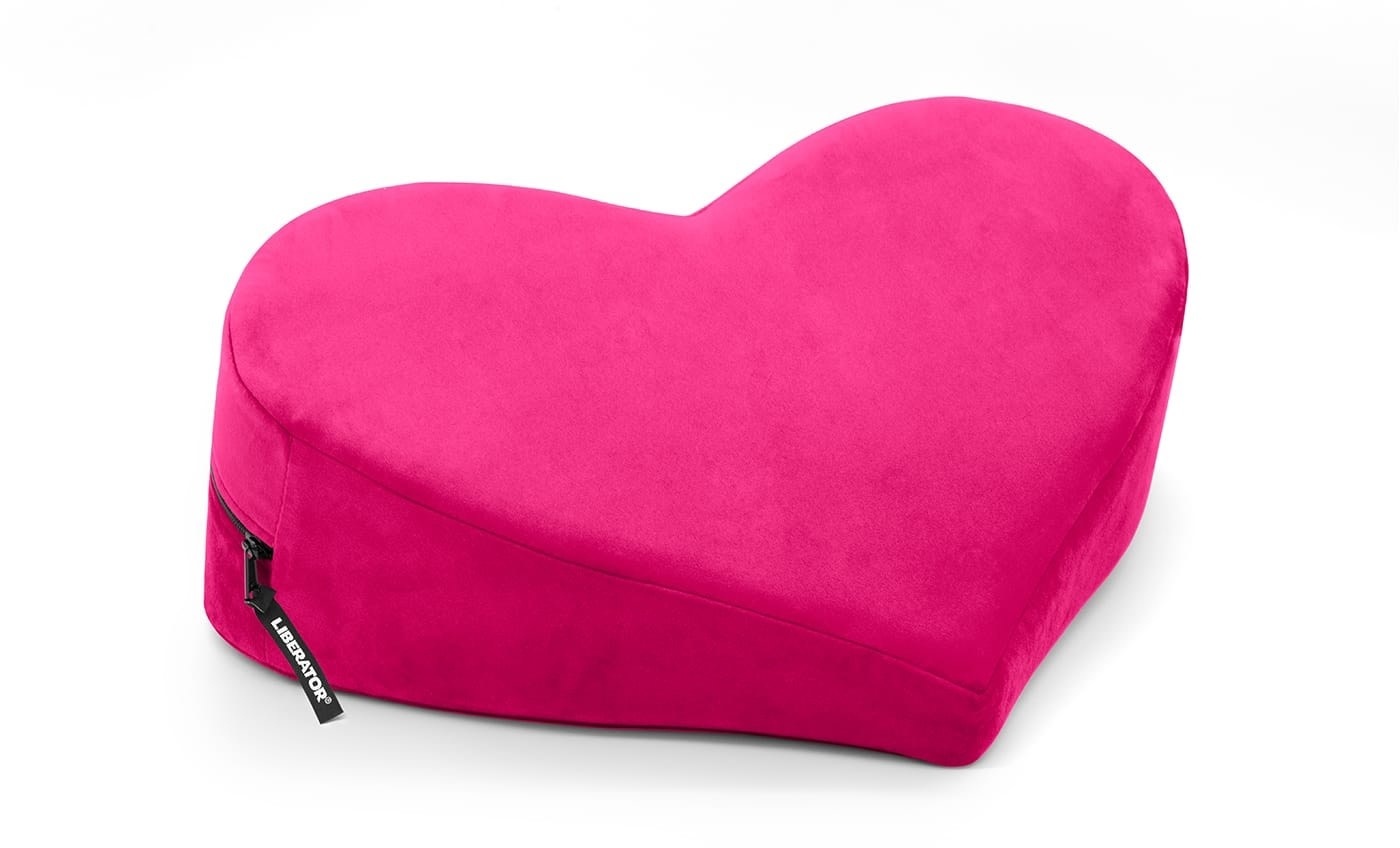 When your partner opens this gift on Christmas morning, they'll be so excited that they might have trouble resisting the temptation to drag you to the bedroom right away.
Of course, if you're having Christmas morning with just you and your partner, you can always try out your new sex pillow right in front of the Christmas tree, surrounded by discarded wrapping paper, ribbons, and the twinkling of Christmas lights.
Sounds like a pretty good way to finish off the twelve days of Christmas.