Class Tickets Available on the Domina USA Website!
FREE SHIPPING OVER $250 (Domestic Orders)
1-3 DAY DELIVERY
DISCREET SHIPPING
Curbside Pickup
Mouth Gags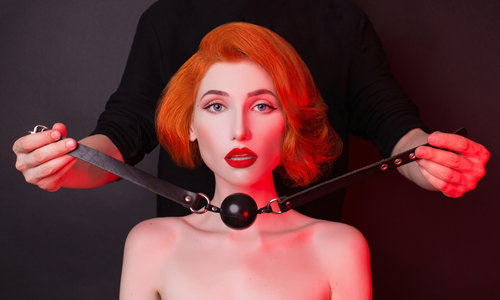 Ball Gags are the optimal choice for those who like to bite down around their gag, or for those who simply need something big to stuff their whiny mouths while they take their well-deserved spanking. We offer some ball gags with holes in them to allow for mouth breathing. Be aware, these will lead to excessive drool! (This is a major selling point for some people!)
Bit Gags are useful for people with TMJ or other jaw issues, as well as those who cannot breathe easily through their nose. The gag will still prohibit speech and give them something to bite down on, but they will be able to breathe around it.
Ring Gags allow you to stick whatever in your submissive's mouth. Designed to fit securely behind the teeth, it keeps them open for your use. For those with dental work or for a gentler option on teeth, choose ring gags where the metal is coated.