Login
Log in if you have an account
Dont have an account? Register
How to Create the Perfect Outfit for a Fetish Party
04 May 2023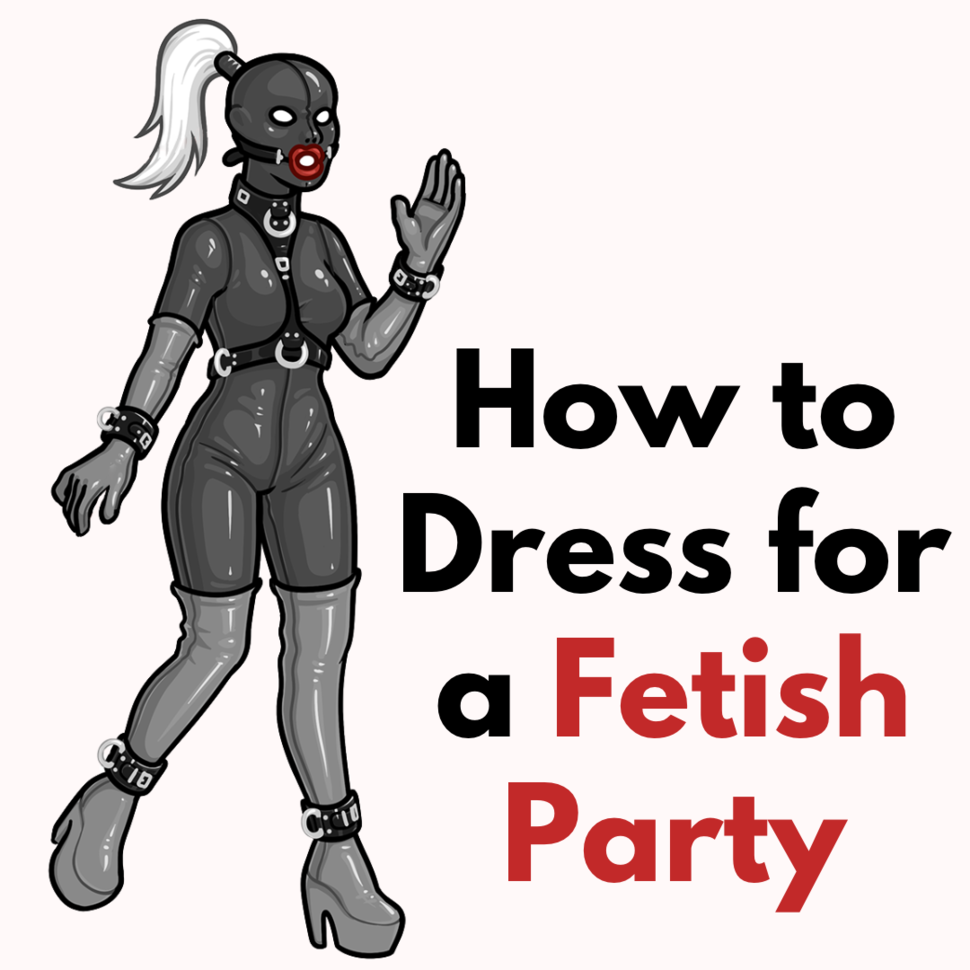 There is something so addicting about finding the perfect fetish outfit that makes you feel confident and immensely sexy. 
If you're anything like me, choosing out an outfit for a fetish party is both exciting and overwhelming. I've gone to my fair share of fetish parties, so I'm here to spill my best tips on choosing the perfect outfit for your next event! 
This blog is oriented towards those who will be attending Bondesque's annual fetish party, Rubber Ball USA, but these tips can apply to any fetish party, club, or event. 
If you're ready to get kinky, let's get ready to look the part.
What is fetish wear? How is it different from regular clothing?
Contrary to popular belief, fetish wear is not just clothes that make you feel sexy. To define it generally, a piece of clothing is considered fetish apparel if it is made out of:
Latex/Rubber

PVC/Vinyl

Neoprene

Leather
These fabrics are heavily associated with the BDSM community and are cherished by many kinksters.
This means that your average lingerie set or black suit and tie are not fetish wear.
Rubber Ball's Strict Fetish Dress Code
Our annual fetish event, Rubber Ball, abides by a strict fetish dress code. Attendees cannot wear outfits that do not qualify as fetish outfits, and you will be turned away at the door if your outfit does not meet our guidelines. No refunds will be given. 
Why the strict fetish dress code?
As lovers of all things fetish and kink, we want to create an immersive environment where kinksters can express themselves freely with a community that accepts them for who they are. Requiring all attendees to wear fetish wear allows everyone to feel comfortable and free to leave their vanilla lives at home! 
How to Put Together an Outfit for a Fetish Party 
Let's get to the good stuff and put together an outfit! From the basics to the wow factor, I'm going to guide you through the whole process.  
Choose the base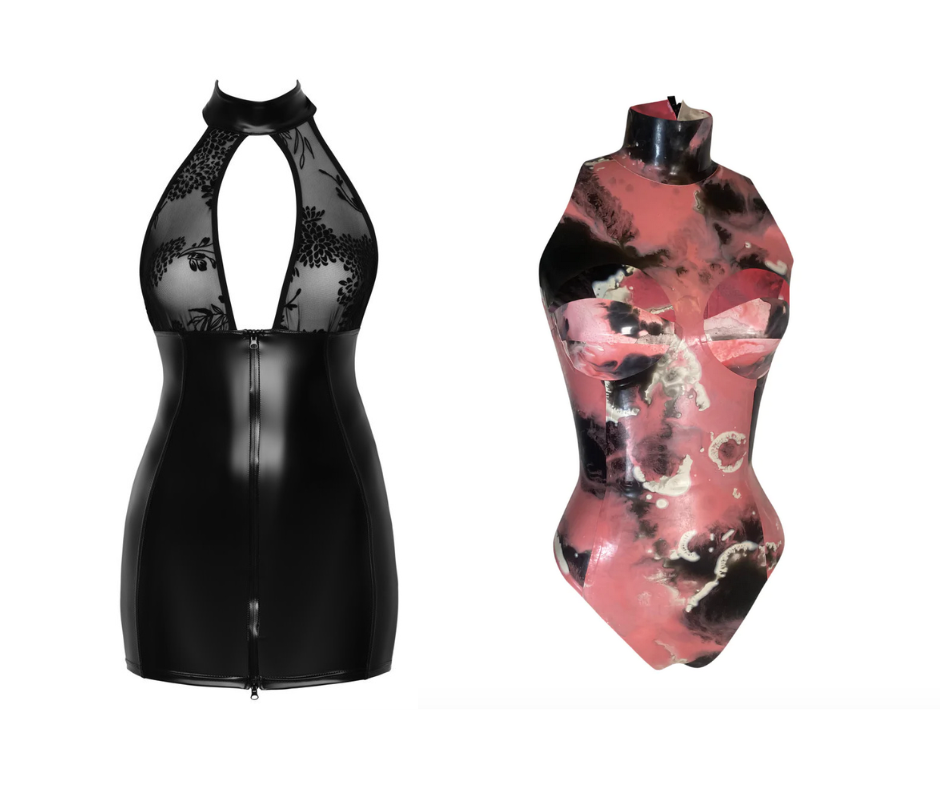 The foundation of an outfit greatly differs based on the look you're going for (no worries if you're not sure what look you're going for yet – I will help you figure it all out).  
My biggest piece of advice for choosing an outfit is to decide the base piece of the outfit. When I say base, I mean a single piece that you know you want to include. This may be the hardest decision for some but once you've figured this out, everything else will fall into place.  
Find that piece and then build from there.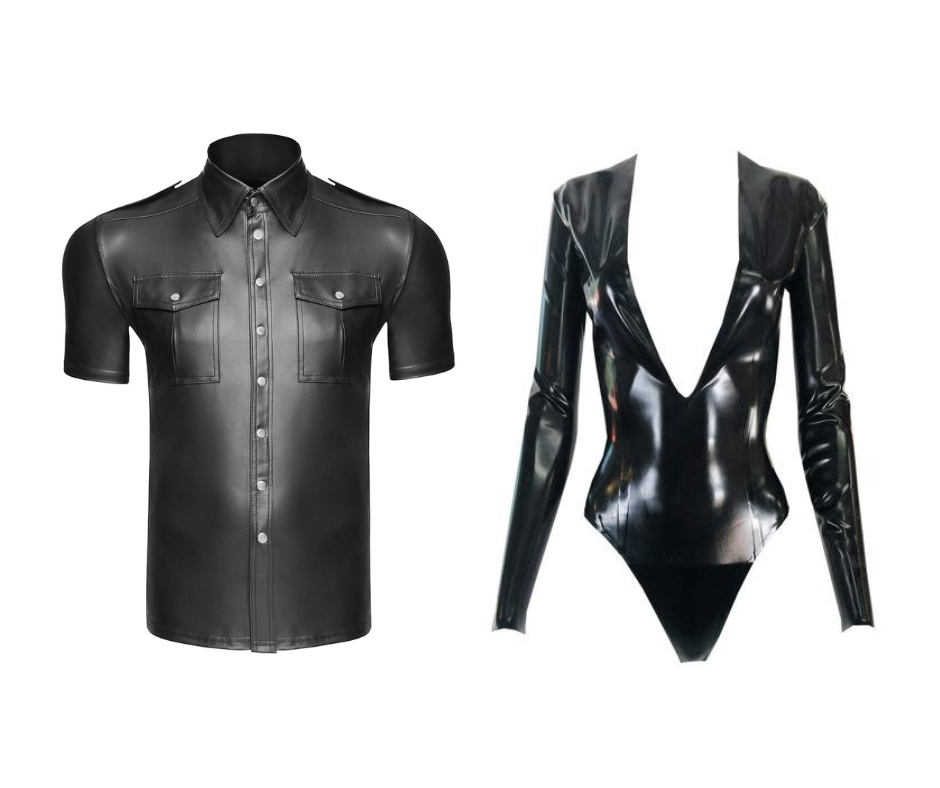 Here are a few base pieces to consider: 
Dress

Bodysuit

Top

Harness

Pants

Jacket

Shoes/Boots
Let me give you an example of how I chose my base piece for the first night of Rubber Ball this year. The first night of Rubber Ball is an upscale dinner followed by a party at a rooftop bar overlooking the skyline. I wanted to go for a classy, elegant look that is still eye–catching and hard to miss.  
I knew that a dress would fit the classy, elegant theme for the night, so I hunted down the perfect dress. I landed on a structured sleeve and off-the-shoulder dress – retro with a contemporary twist. Nailing down this dress helped me immensely in finding the right shoes and accessories: simple pumps and gold jewelry. 
If you're not sure which direction to take your look, consider the event you're going to. Who is hosting it? What events have they hosted in the past? How do they engage in the kink community? Where is the event being held? What activities will there be in which to engage?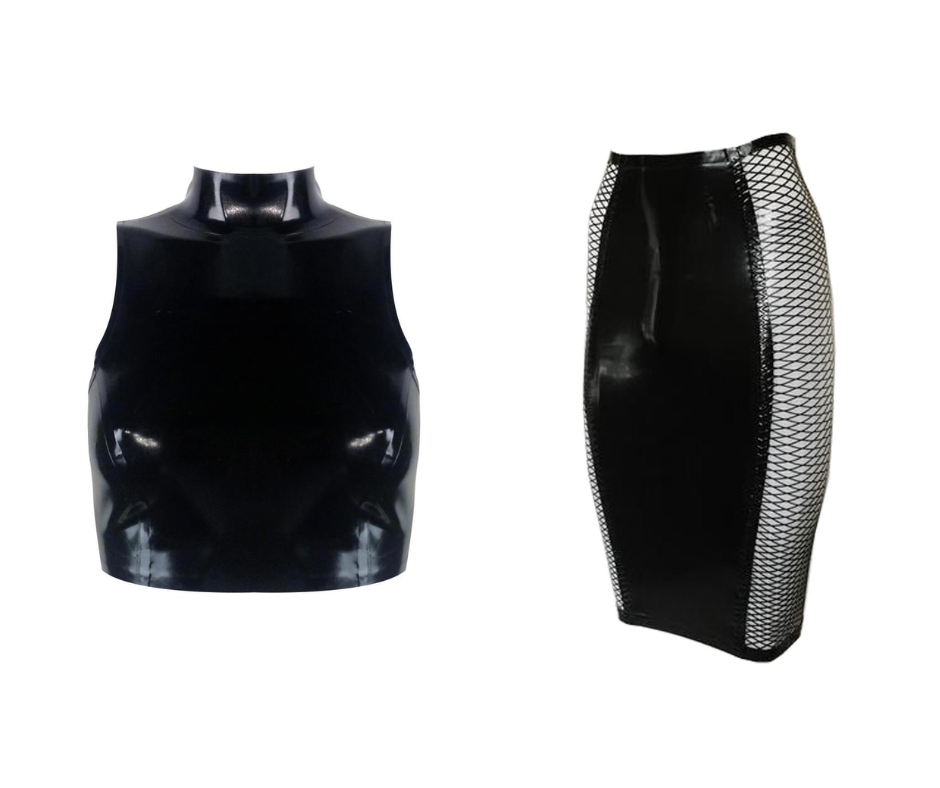 If you're struggling to find a base piece for Rubber Ball and you live in the Midwest, swing by Bondesque and we'll be happy to help you (we love dressing our customers up)! Most fashion in our store is fetish wear, and we have fitting rooms so you can explore what makes you feel good before you commit to anything. 
Add the details!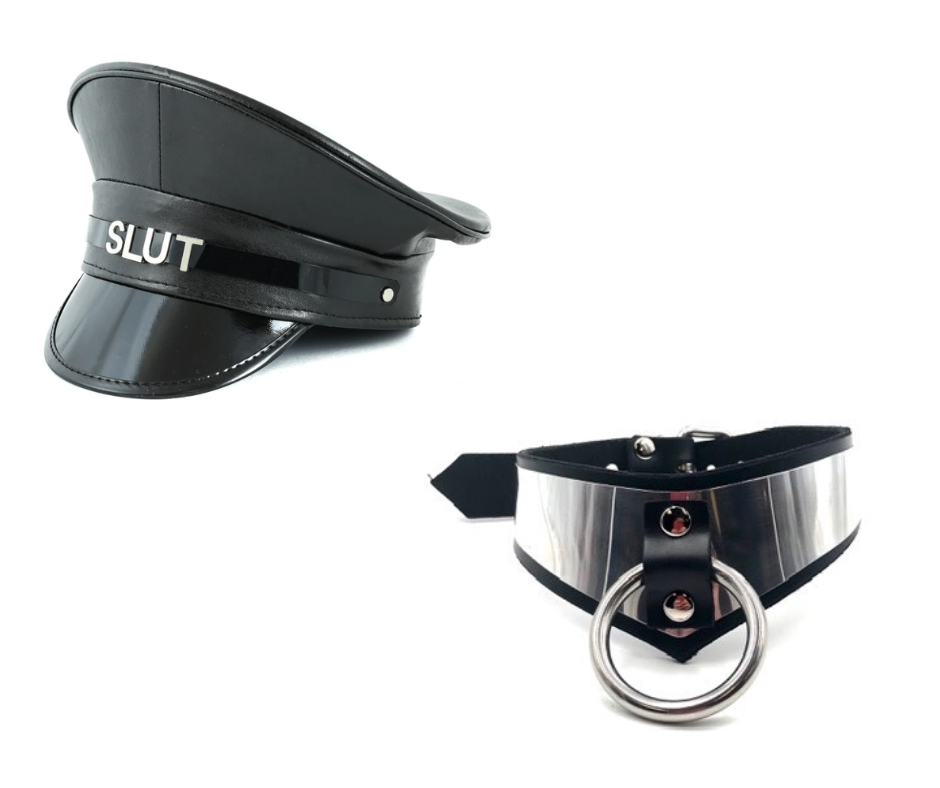 Adding the details is my favorite part of putting together a kinky outfit. Once you have your base piece, you likely have a clearer vision for what look you're going for. 
Consider adding pieces that align with how you identify in the BDSM lifestyle. Are you a submissive? Wear your favorite collar or wrist cuffs. A dominatrix? Hunt down a corset that screams strong, sexy, and confident. Love rope? Tie a body harness.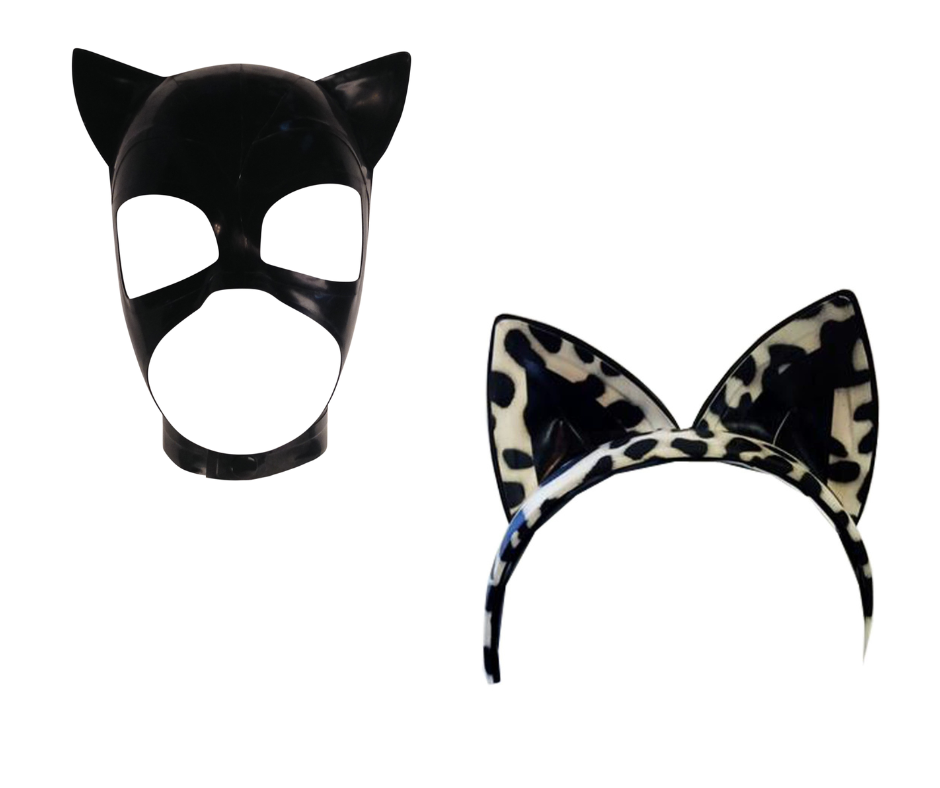 Some accessories & details to consider:
Gloves

Shoes/boots

Bondage cuffs

Collars & leashes

Rope fashion

Corsets & cinchers

Purses

BDSM gear

Headpieces/hats

Makeup

Nails

Nipple pasties

Panties – if you're wearing an outfit that's revealing, consider your undergarments another accessory!

Stockings

Hoods & masks

Gags

Harnesses
If you bought VIP tickets to Rubber Ball, there will be an open dungeon on the second floor, so BDSM gear accessories will sure come in handy! 
Take inspiration from what gets you off – this is the place to express what you love with other liberated people who are doing the same thing.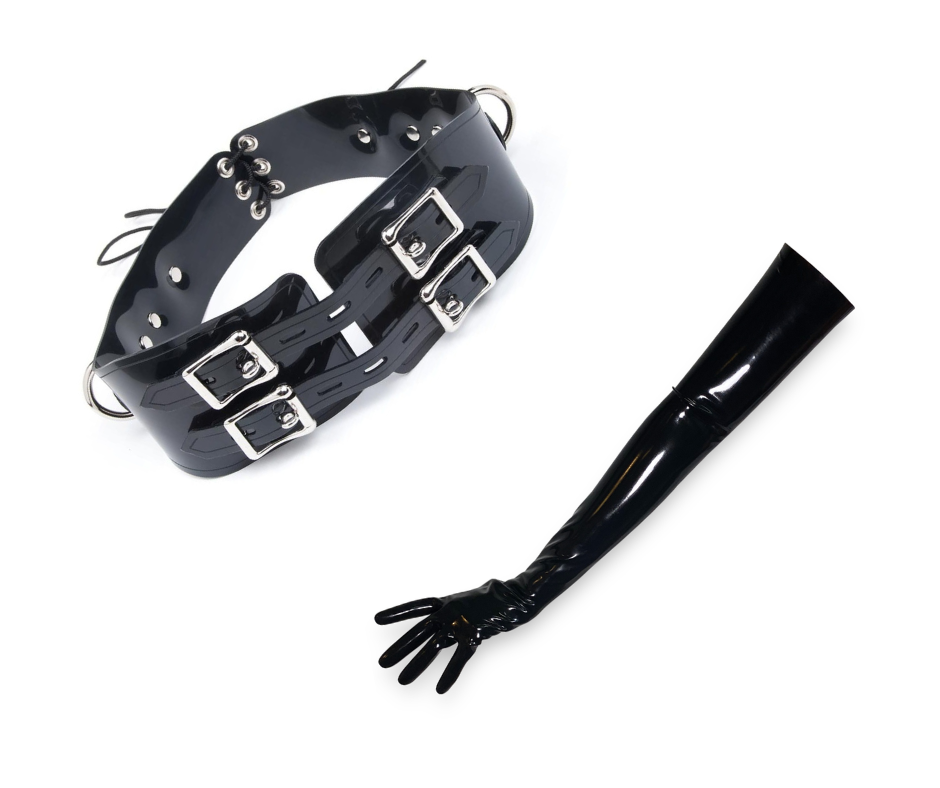 If you've found your base piece but you're not sure where to go with the details, let's talk style.
Hone in on your style
There are so many styles you can explore in fetish wear. Any style you love can be made into an incredible fetish outfit if you find the right pieces.
Here are a few styles that we love to see at fetish parties:
Shop This Look:
Shop This Look:
Shop This Look: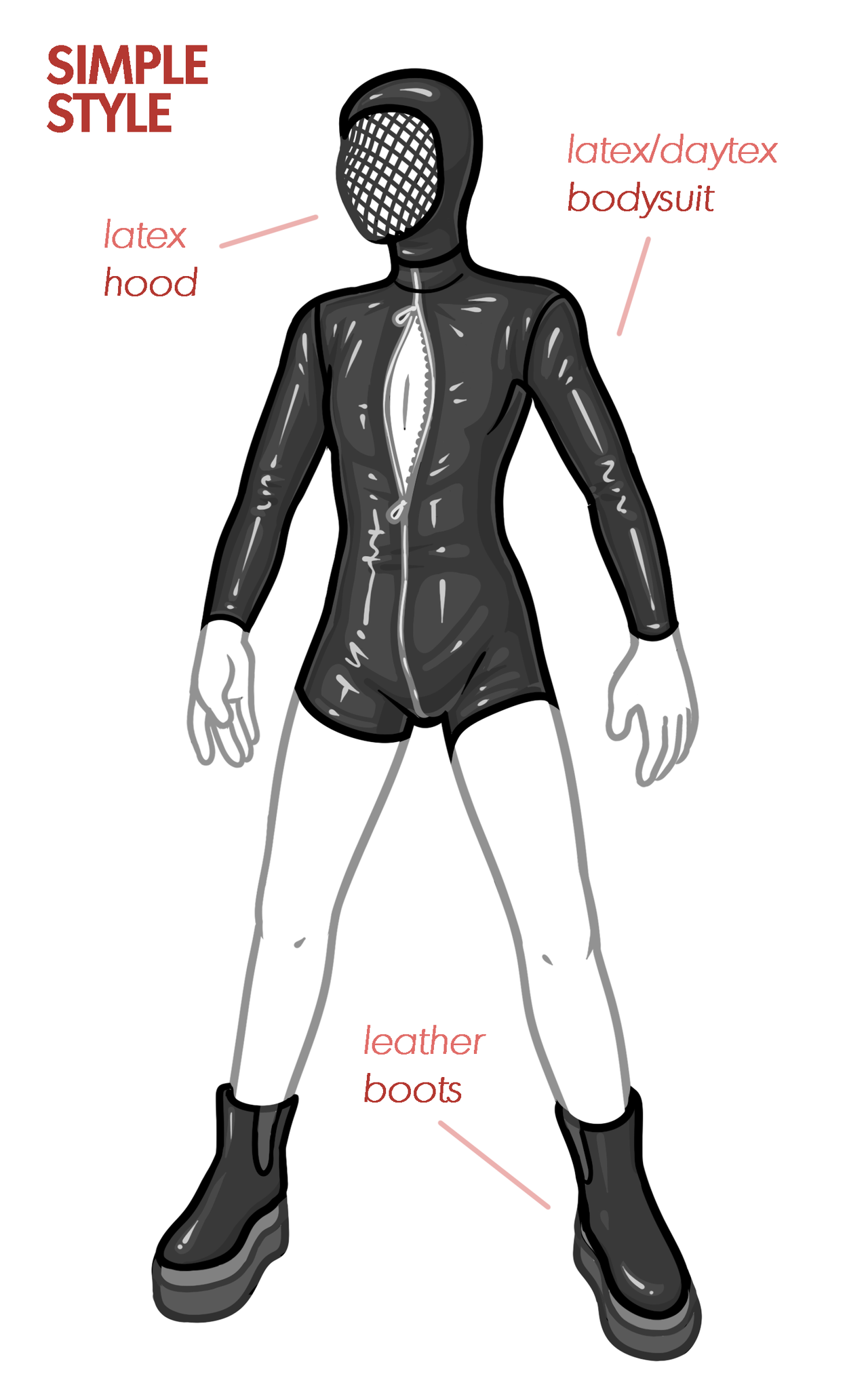 Shop This Look:
Shop This Look: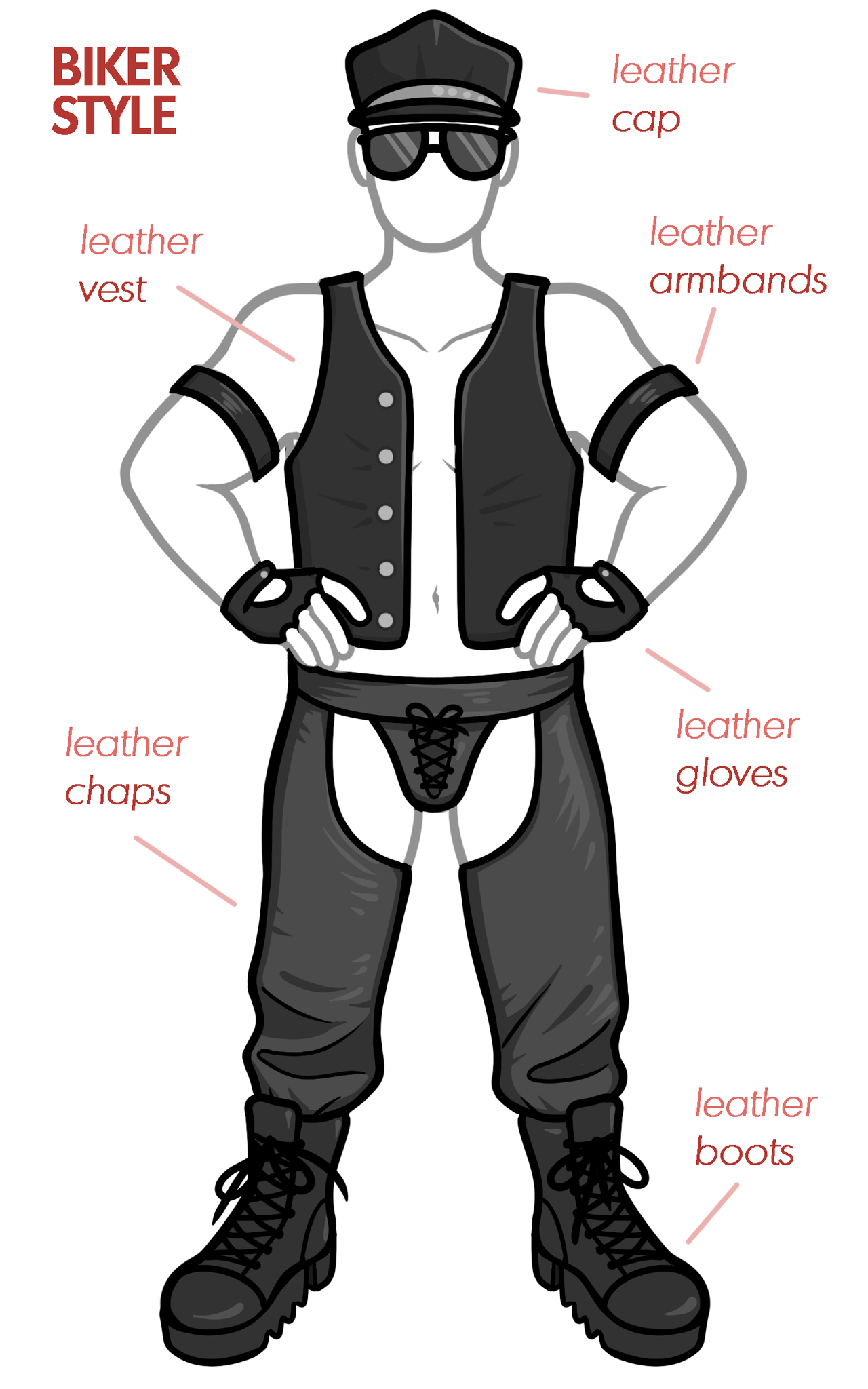 Shop This Look:
Shop This Look: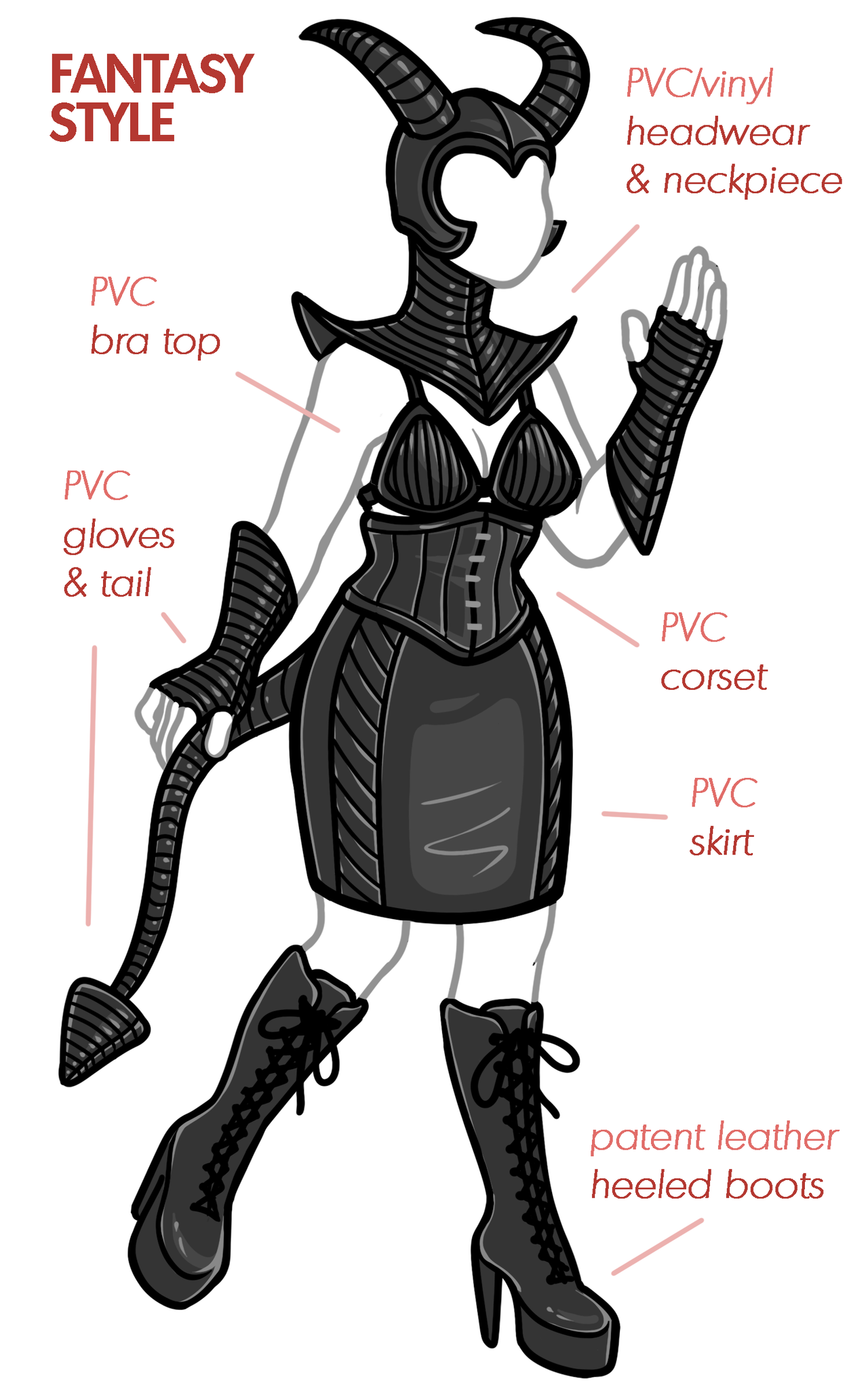 Shop This Look:
Shop This Look:
Shop This Look:
Our Favorite Fetish Designers
There is no shortage of fetish fashion out there, but not all designers create quality fashion. Here are a few of our favorite designers that we highly recommend:
What Not to Wear
Although fetish wear can encompass so much, there are pieces that do not qualify! Follow proper fetish event etiquette, and don't ever wear these things to any fetish party: 
Denim jeans

Regular t-shirts

All-black streetwear

Regular suit & tie
There are also items that shouldn't be worn on their own to a fetish party but could work if you wear them with fetish pieces: 
Lingerie

Mesh/transparent pieces

Clubwear
If you do choose to wear these items, be sure that you accompany them with apparel made from fetish material.  
Rubber Ball Dress Code FAQs 
Does everything I wear have to be made of fetish material? What can I wear if I'm on a budget?
We recommend centering your kinky outfits around a fetish piece. You can pair this fetish piece with regular wear such as lingerie, mesh pieces, clubwear, dress shirts, etc. 
Here are a few examples of outfits that mix and match vanilla & fetish pieces:
A masculine vest with a leather bulldog harness, PVC shorts, and dress shoes

A lace lingerie bodysuit with a patent leather body harness, vinyl thigh high boots, and a sexy eyemask

A mesh top, leather collar and leash, leather wrist cuffs, mouth gag, and dress shoes

A neoprene pup hood, jockstrap, and clean sport shoes 
Can I wear a costume? 
You can wear a costume as long as the costume is made with fetish materials. Of course, you can mix and match fetish material with vanilla pieces, but place emphasis on making this outfit kinky!
I'm nervous my outfit won't fulfill the dress requirements. How do I know if it will work?
Follow this guide closely and we recommend putting together your outfit(s) at least a month before the event so you can have time to workshop your look!
If you're nervous about your outfit, stop by our Bondesque store, give us a call (612-200-8350), or shoot us an email ([email protected]). Describe or show us pictures what pieces you have/your vision and our knowledgeable staff will let you know if your outfit is acceptable!
Ready to Get Kinky?
Hopefully you were able to find some tips that were helpful to you. The first few times I attended fetish events and clubs, I wasn't sure how to approach fashion, but it really does boil down to this: find what makes you feel sexy and confident. That is always the most important element to any fetish outfit. 
If you plan on attending Rubber Ball USA 2023 and haven't purchased your tickets yet, there's still time! Purchase your tickets here. I hope to see you there!
Bonus! Fetish Party Inspiration Gallery